YOU ARE INVITED - now SAVE 15% OFF OR MORE SHOP ITEMS - free shipping code members

only...
NOT AVAILABLE IN STORES.. SELL PERFUME CONTACT US TO ADD THIS LINE
CHECK OUT THE SEXY CAMPAIGN VIDEO
SEE THE FRAGRANCE CAMPAIGN COMMERCIAL -ON SALE
LIKE FOR A CHANCE TO GET A FREE SAMPLE
Order Divinity for Women comes in italian glass with crystal top includes shipping and handling in a fancy silk package
Perfume ONLY
Perfume and Hand and Body Lotion
allow up to 4- 8 weeks for creation...and confirmation of your order..
to distribute this in your store discount offered ...contact us for contract info or host this in a home party.
ask to sample this at your local Macys department store... COMING SOON!!!
pre order retail $89 NOW only $89not in stores yet.
Order Shape for Men comes in italian glass with chrome top
LIPINSKI COLLECTION BY TRACI *K  - HANDMADE FROM HOME-

NOT SOLD IN STORES YET ALLOW SEVERAL WEEKS FOR DELIVERY - ORIGINAL
(to have this collection contact us)
FEATURED AS A MUST ON HSN-LIMITED SUPPLY AVAILABLE -WORN BY TRACI - GRANDMOTHER DESIGNED HER CLOTHES AS A LITTLE GIRL AS ONE OF THE MOST AMAZING SEAMSTRESS THEN LATER IT PASSED ON TO HER MOTHER AFTER PASSING. WITH EVERY COMPETITION AND EVENT. INSPIRED WITH DRESSES AND PAINT HANDMADE. LATER TRACI WOULD MAKE HER OWN CURTAINS AND FITNESS COMPETITION WEAR LEARNING FROM HER OWN EXHUSBAND OF THE MILTITARY. IN SUPPORT OF MILITARY FAMILIES WORLDWIDE.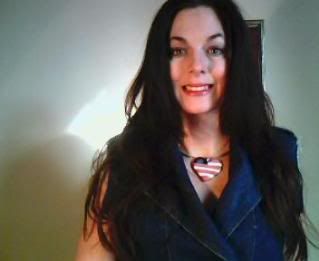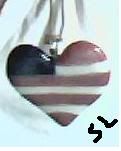 OR BUY THE RETAIL COLLECTION IN OUR CAFE BELOW... HANDCRAFTER PRE- ORDER ONLY SO MANY ORIGINALS
as seen IN TRACI' S MUSIC VIDEO...
FITSTYLE COLLECTION TRACI * K COLLECTION PRODIVA COLLECTION and much more....
TRACI K COLLECTION HOME COLLECTION BY CAFEPRESS